Pike County Horse Club
Main Homepage













Home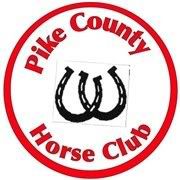 The Pike County Horse Club
is brought to you by
The Pike County Agribusiness Authority

This site updated 5/15/2011
JOIN US ON FACEBOOK

Pike County Horse Club meets every 3rd Thursday, at the Pike County Farm Bureau on Hwy 19 in Zebulon at 7pm.
Next Meeting
7/21/2011
Please bring a list of upcoming events so we can add them to the Other Happenings section. If you know of any other places to ride please submit them to pnalley1@yahoo.com

The best way to contact us is:

Paula Nalley at:
pnalley1@yahoo.com
770-884-0414



https://www.facebook.com/media/set/?set=a.1688750307872.2080069.1511148089
Today, there have been 2 visitors (2 hits) on this page!
Pike County Horse Club

We are a group of horse enthusiasts from all walks of life. We hope to enjoy ourselves with our fellow horse buddies. We would like to exchange information, educate, and promote the horse in central Georgia. All breeds, all disiplines are welcome.